LIMITED TIME OFFER | HURRY UP!
Let's get into the introduction of the shaggy rugs
As its name suggests, a shaggy rug has a shaggy appearance, which is evident in the length of its pile. The texture is comforting due to the high pile height, enabling you to get ready for a pleasant walk from across the room and walking won't ever be tiresome again. Shaggy rugs are convenient. By placing them in your space, users not only add a flavour profile of a luxurious lifestyle to your room they also never have to leave style.
The previously undiscovered area is made inviting by a shag carpet. It gives the room an extra element of warmth. A shaggy rug can instantly match your interior design and the vitality of the room. In actuality, it can be a fantastic approach to redesign your area and make it more hospitable. This ought to be your choice if you're seeking just a rug that has a variety of uses and gives your room personality. Use these in living rooms, kid's rooms, or bedrooms; Shag rugs will surely make the space cosier for the occupants. You would continually want to burrow your foot into a shaggy rug if you were to walk over one. It's impossible to resist the texture and soft fibres. Long periods of sitting will only bring you comfort and calm, so put a shaggy rug under your lounge suit and in front of the TV.
Looped yarn is lifted to form a thick pile in a shaggy rug. Walking on the pile is soft, and sitting on it is incredibly cosy. As the patterns have become more contemporary throughout time, the style has gained more followers. The preferred soft flooring for families around, new rugs have been reimagined with enhanced softness.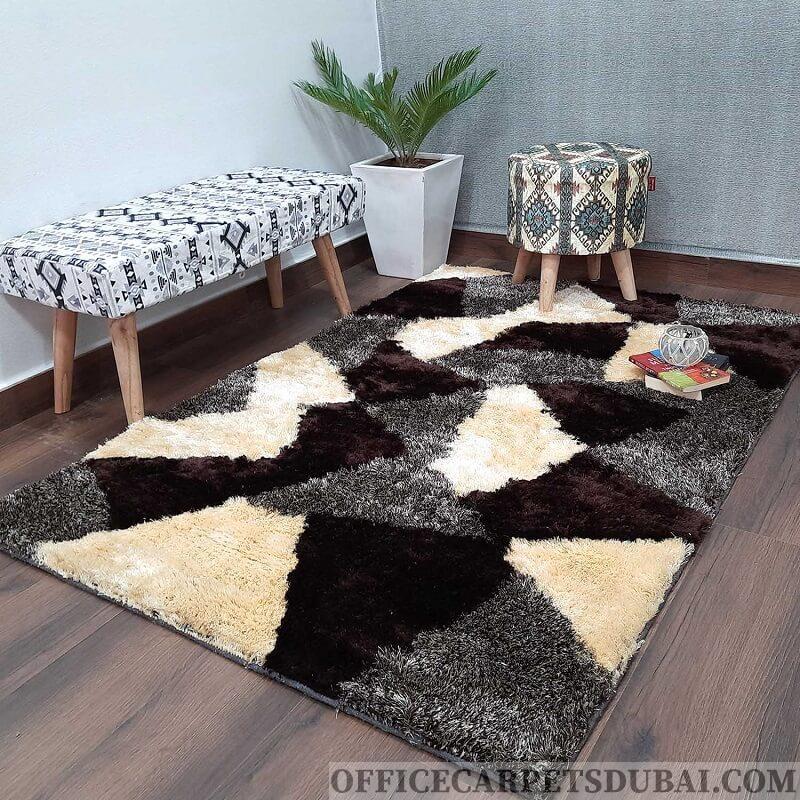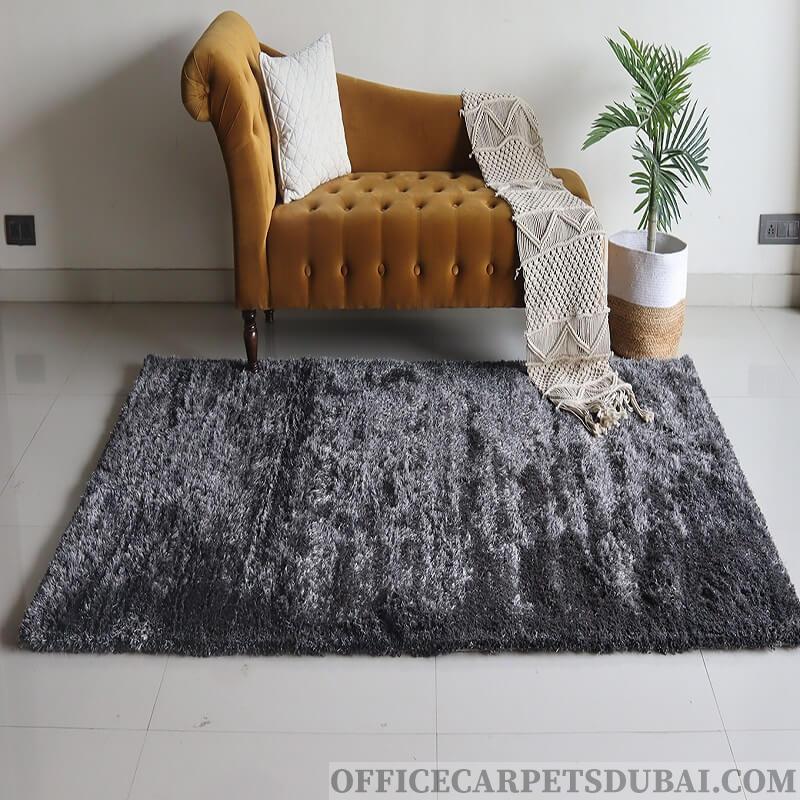 What are the cool features of the shaggy rugs?
Looking for a Warmth in winter?
Shag rugs are suitable for winter. What are we waiting for, then, since that season of the year is just around the corner? Introduce those rugs to any area to instantly create a cosier, warmer space. If you have cold-weather-sensitive tiles or floorboards, these rugs are a need. The hard floor will be covered by a shaggy rug, and the cosy texture would make walking more enjoyable
Are they Pleasant and Soft? 
Most likely, rugs' comfort level is their best feature. They are meant to be ideal for hardwood floors, giving them a silky soft feel. The factor that made these more coveted and in demand was their soft, satiny touch felt beneath the feet.
Shags also add a touch of luxury and elegance to a room, which is a plus. They are the ideal choice for rooms with little furnishings. However, shag carpets have a lot of benefits that have helped them become quite popular with consumers.
Shaggy rugs work best to reduce the noise!!
 You're taken aback. Well! A shaggy rug can be purchased to muffle noise. You were taken aback. People won't be stomping as they walk on this luxurious rug; in fact, you won't even hear them. On a shaggy carpet, you do not need to walk on your tiptoes. You're going to experience a little bit more peace in your calm, quiet home.
 Avail every customer solution at office carpet Dubai !
Office Carpet Dubai offers excellent shaggy rugs to its customers at very reasonable prices. There are numerous variations, textures, and various colours to choose from. Based on your selected interior design style, such as contemporary or traditional, choose a piece. We guarantee that you will receive installation services in the quantity, quality, and desired pricing range.